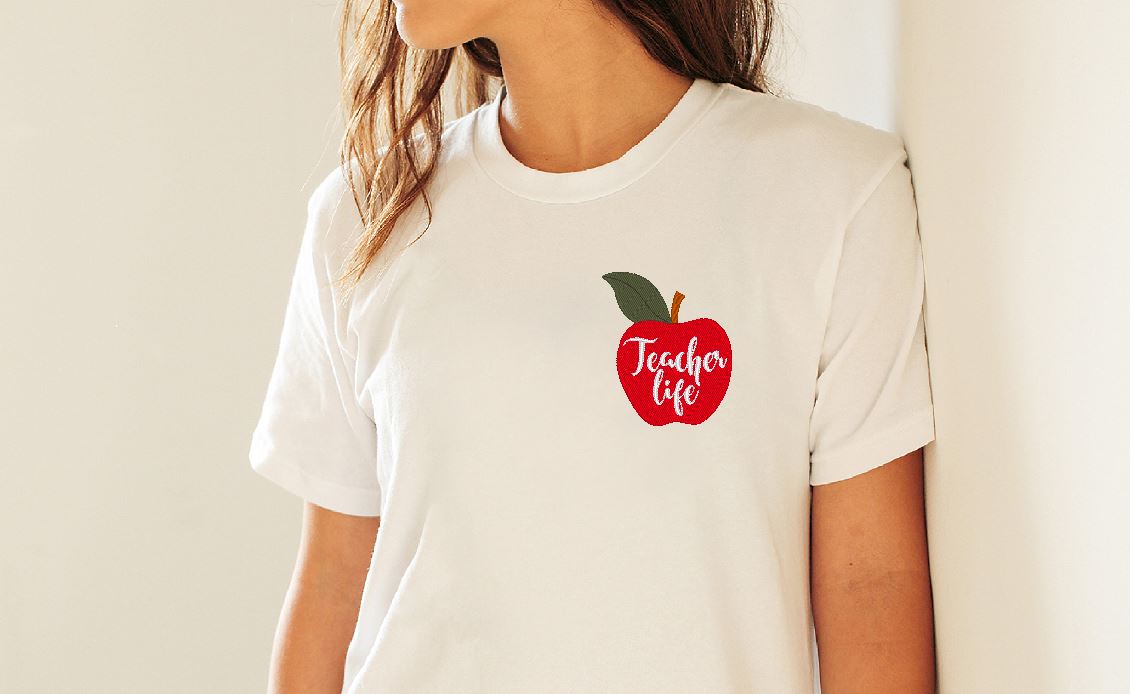 When it comes to expressing gratitude to teachers, machine embroidery gifts are a fantastic choice, but what machine embroidery idea to choose for your teacher? In our e-store, you can find multiple great machine embroidery designs that will suit your teacher. These personalized creations add a unique touch and showcase the thoughtfulness behind the gesture. Here are the top five machine-embroidered gifts for teachers that are sure to leave a lasting impression:
1. Monogrammed Tote Bag:
A stylish and practical gift, a monogrammed tote bag is perfect for teachers who are always on the go. Embroider their initials or name onto the bag, along with a design or pattern of their preference. This thoughtful gift will not only be useful for carrying books and supplies but also serve as a daily reminder of appreciation.
2. Customized Pencil Case:
Help your teacher keep their writing instruments organized with a customized pencil case. Embroider their name or a motivational message onto the case, along with colorful designs or patterns. This personalized touch will make their daily classroom tasks more enjoyable and add a touch of individuality to their workspace.
3. Personalized Teacher's Apron:
For teachers who enjoy cooking or engaging in creative activities, a personalized apron is an excellent choice. Embroider their name or a special message onto the apron, along with charming designs related to their interests or the subjects they teach. It will not only protect their clothes but also make them feel appreciated during their culinary adventures or artistic endeavors.
4. Embroidered Wall Art:
Create a beautiful piece of wall art for your teacher's classroom or office by incorporating machine embroidery. Choose a meaningful quote or a motivational message related to teaching, and enhance it with vibrant threads and eye-catching designs. This unique gift will serve as a constant source of inspiration and admiration.
5. Personalized Teacher's T-shirt:
T-shirts are so cozy and easy to combine with any style, so why not gift the teacher a personalized T-shirt? Embroider their name, a witty phrase, or an image that represents their passion for teaching. Every sip will be a reminder of your appreciation for their hard work and dedication.
Remember, the key to creating memorable machine embroidery gifts for teachers is to personalize them based on their preferences, interests, and teaching style. These unique and heartfelt presents will make teachers feel valued and cherished for the significant impact they have on their students' lives.
Find some amazing teacher machine embroidery ideas of embroidery design files here: