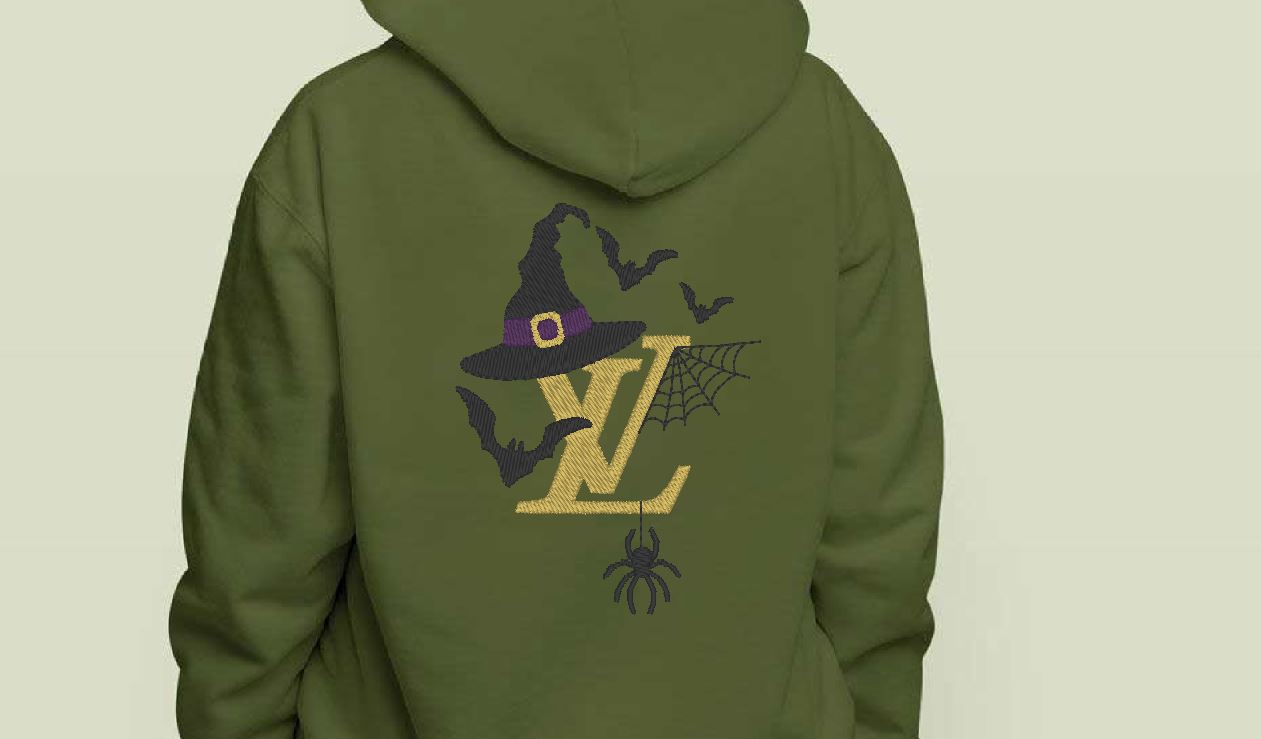 Halloween is a great time to expose yourself to the machine embroidered items, we collected some amazing ideas to embroider Halloween machine embroidery designs on:
Trick-or-Treat Bags: Personalize canvas or fabric tote bags with Halloween machine embroidery designs. Add names, pumpkins, ghosts, bats, or other spooky elements to make unique trick-or-treat bags for kids or adults.
Halloween Costumes: Enhance Halloween costumes with Halloween machine embroidery details. Consider adding spooky motifs to witches' hats, capes, superhero logos, or even skeletons on clothing.
Table Runners and Placemats: Decorate your Halloween party table with Halloween machine embroidery table runners and placemats. Choose designs like spiders, cobwebs, ghosts, or skeletons to create a spooky atmosphere.
Home Decor: Embroider throw pillows, pillowcases, or wall hangings with Halloween machine embroidery designs. You can create spooky or elegant designs to match your home's style.
Kitchen Towels and Aprons: Add a touch of Halloween to your kitchen with embroidered kitchen towels and aprons. Designs featuring witches' hats, cauldrons, or candy corn can be charming and fun.
Glow-in-the-Dark Designs: Use glow-in-the-dark embroidery thread to create designs that come to life in the dark. Ghosts, pumpkins, and stars are popular choices for this effect.
Halloween Pajamas: Make cozy Halloween machine embroidery pajamas for the whole family. Embroider bats, black cats, or jack-o'-lanterns on pajama tops or bottoms.
Embroidered Masks: Create embroidered face masks with Halloween machine embroidery for a safe and stylish way to celebrate. Spiders, skulls, or witches' hats can be incorporated into the designs.
Halloween Towels and Blankets: Embroider guest towels or cozy blankets with Halloween machine embroidery motifs. These can be used to decorate your home or as gifts for friends and family.
Costume Accessories: Enhance Halloween costumes with embroidered accessories like masks, headbands, or patches. These can add a unique touch to costumes.
Monogrammed Pumpkins: Embroider monograms or names on fabric pumpkins for a personalized Halloween decoration that can be used year after year.
Halloween T-Shirts: Create custom Halloween machine embroidery t-shirts for kids and adults with embroidered designs. Add elements like spiders, witches' hats, or clever Halloween puns.
Embroidered Wreaths: Make a spooky or elegant Halloween wreath using embroidered elements like bats, spiders, or a "Trick or Treat" message.
Haunted House Wall Hanging: Create a detailed haunted house wall hanging with embroidery. Add ghostly figures, spooky trees, and eerie details for a dramatic effect.
Personalized Halloween Gifts: Customize Halloween machine embroidery gifts for friends and family, such as embroidered tote bags, coasters, or personalized Halloween-themed ornaments.
These Halloween machine embroidery ideas offer a wide range of options to get creative and add a festive touch to your Halloween celebrations. Choose designs that match your style, whether it's spooky, cute, or elegant, and have fun embroidering your favorite Halloween items.
Most popular Halloween machine embroidery designs in our e-store:
5 Halloween machine embroidery tips:
Certainly! Here are five Halloween machine embroidery tips to help you create fantastic Halloween-themed embroidery projects:
Quality Design Selection: Start with high-quality embroidery design files that are compatible with your embroidery machine. Choose Halloween machine embroidery designs that are clear, detailed, and suit your project's size and complexity.
Thread and Stabilizer Choice: Use high-quality embroidery thread in Halloween-appropriate colors. Consider metallic or glow-in-the-dark threads for special effects. Pair the right stabilizer with your fabric to prevent puckering or distortion.
Test Stitch-Outs: Before embroidering your main project, do test stitch-outs on a similar fabric to ensure thread tension, colors, and design size are correct. Adjust settings as needed based on your test results.
Hooping and Placement: Proper hooping is crucial for accurate embroidery. Ensure the fabric is evenly and securely hooped, and mark the center point for precise design placement. Double-check alignment before starting the embroidery.
Machine Maintenance: Regularly clean and maintain your embroidery machine to ensure smooth and consistent stitching. Keep the bobbin area, thread path, and tension discs free of lint and debris. Lubricate your machine as recommended in the manual.
By following these tips, you can enhance the quality and precision of your Halloween machine embroidery projects, whether you're creating costumes, decorations, or themed apparel