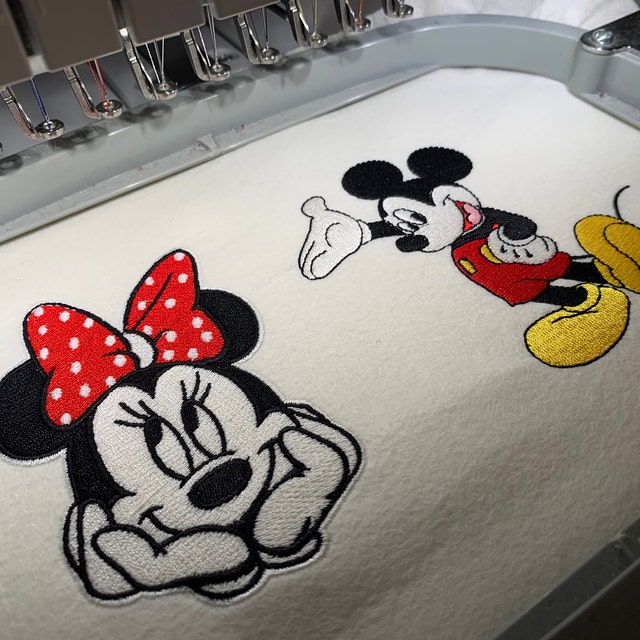 What is Applique?
If you can follow directions, change thread, and trim fabric, you can create beautiful applique! This site has some of the most adorable applique designs I have ever stitched so, truly, the most difficult part is choosing which design to stitch next!
The word applique means "to place upon." Everywhere an embroidery design features applique, you will need to place a piece of fabric that will be attached to the hooped base fabric.
Every applique design consists of five primary procedures: placement, tack-down, trim, embellishment, and finishing stitches. Some designs only have one set of placement/tack-down/trim color stops. Other designs have several sets, one for each area of applique.
Color stops are placed in the design sequence so you are able to stop stitching long enough to place or trim applique fabrics.