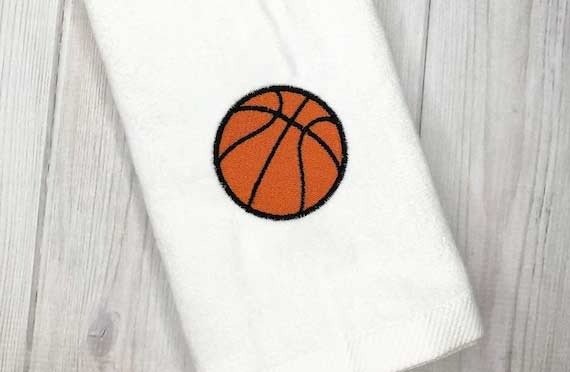 If you're looking for the perfect gift for a basketball fan, in this post you can find Top 5 basketball machine embroidery design ideas. Machine embroidery offers a wide range of options that any basketball fan would love to receive. Here you can find machine embroidery files you may like for your gifts
Let's see Top 5 basketball machine embroidery design ideas
Personalized basketball jersey –
A basketball fan can never have too many jerseys, and a personalized jersey with their name and favorite player's number embroidered on it is sure to be a hit.
Embroidered basketball cap –
A basketball cap with a team logo or the fan's favorite player's name embroidered on it is a great accessory for any fan to wear on game day.
Basketball-themed towels –
Whether they're for the gym or the bathroom, towels with basketball designs or team logos embroidered on them are a great gift for any fan.
Embroidered basketball bag –
A basketball fan needs a bag to carry their gear, and an embroidered bag with a team logo or the fan's name on it is a stylish and practical option.
Basketball-themed pillow –
For a more unique gift idea, an embroidered basketball-themed pillow is a great option. It's a fun way for the fan to show off their love of the game, even when they're not on the court.
Overall, machine embroidery offers a wide range of basketball machine embroidery designs for basketball fans looking to show off their love of the game. Whether it's a personalized jersey, embroidered cap, or basketball-themed towel, any of these items would make a great gift for a basketball fan.
Another benefit of machine embroidery is its durability. Embroidered designs are stitched into the fabric, which makes them much more resistant to wear and tear than designs that are simply printed on. This means that athletes can expect their embroidered gear to last longer and look better, even after multiple washings and heavy use.
Take a look at these amazing basketball machine embroidery design files for instant downloads you can get in our e-store