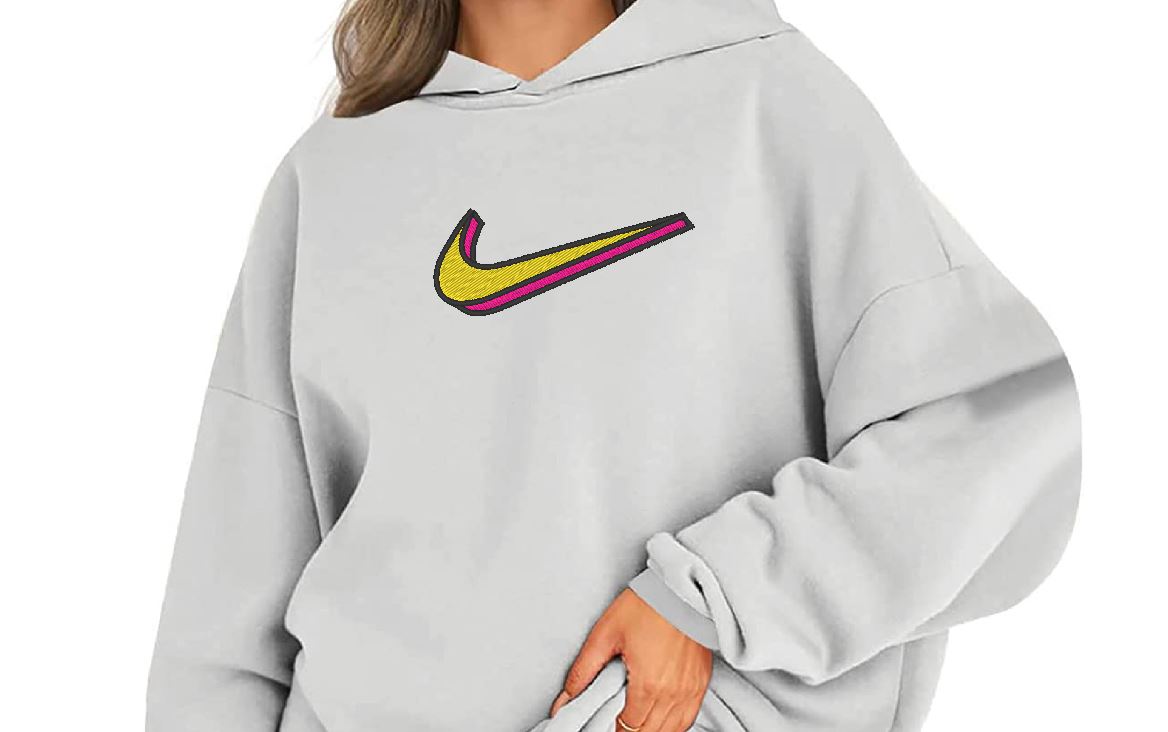 The most popular brand logos for machine embroidery are a popular choice for machine embroidery projects, as they allow individuals to showcase their favorite brands or create personalized items with a touch of familiarity and style. While the popular brand logos for machine embroidery may vary based on individual preferences and current trends, in this post I'd like to show 2 topics
So let's start!
Top 5 most popular brand logos for machine embroidery:
Nike:
The iconic Nike swoosh logo is instantly recognizable worldwide. It represents athleticism, innovation, and style, making it a popular choice for embroidery projects. Whether it's a pair of sports shoes, a workout outfit, or casual wear, embroidering the Nike logo adds a touch of authenticity and sporty flair to the finished product.
Coca-Cola:
The Coca-Cola logo is a classic symbol that transcends generations. The bold red and white script instantly evokes feelings of nostalgia and enjoyment. Embroidering the Coca-Cola logo on kitchen towels, aprons, or clothing items can infuse a touch of vintage charm and celebrate the enduring appeal of this beloved beverage brand.
Disney:
Disney characters and logos hold a special place in the hearts of people of all ages. Embroidering popular Disney characters like Mickey Mouse, Minnie Mouse, or the Disney castle can bring a sense of magic and wonder to machine embroidery projects. From children's clothing to bags, pillows, and even adult apparel, Disney-themed embroidery designs offer a whimsical and joyful touch.
Starbucks:
The Starbucks logo, featuring a twin-tailed mermaid known as the Siren, has become an iconic symbol of the coffee giant. With its intricate design and cultural significance, the Starbucks logo is often embroidered on accessories like tote bags, coffee sleeves, and kitchen items. Embroidering the Siren logo adds a touch of sophistication and reflects a love for coffee culture.
Harley-Davidson:
The Harley-Davidson logo represents a sense of adventure, freedom, and the open road. With its distinctive bar-and-shield emblem and the company name, the Harley-Davidson logo is a sought-after choice for motorcycle enthusiasts. Embroidering the Harley-Davidson logo on jackets, vests, caps, or patches allows individuals to showcase their passion for the brand and express their love for the motorcycle lifestyle.
The most popular brand logos for machine embroidery have become enduring symbols that resonate with people across different cultures and generations. When choosing popular brand logos machine embroidery designs, it's important to choose a good quality design for the best result. By incorporating these popular logos into your machine embroidery projects, you can infuse your creations with a sense of familiarity, style, and personal expression.
Find out a couple of words about Machine embroidery design quality:

Machine embroidery designs are an essential component of the embroidery process, and their quality greatly impacts the final result. As avid embroidery enthusiasts, our clients have the pleasure of exploring various machine embroidery designs made with amazing quality and precision.
The quality of the designs is of utmost importance at embroideryembroidery.com. Well-digitized designs with precise stitch placement, clean lines, and detailed elements make for visually appealing and professional-looking embroidery is a key to our professionalism that provides smooth stitching, and the designs come out with crisp and well-defined details.

The availability of a diverse range of designs catering to different themes, styles, and project requirements is highly appreciated. From elegant floral patterns to fun and whimsical motifs, having a wide selection ensures that there is something to suit every individual's taste and embroidery project.

Take a look at our best-selling logo designs in our shop.
Top 5 best-selling logo embroidery designs in our e-store:
Want to have more popular brand logos for machine embroidery?